Trusting Science to Address Climate Change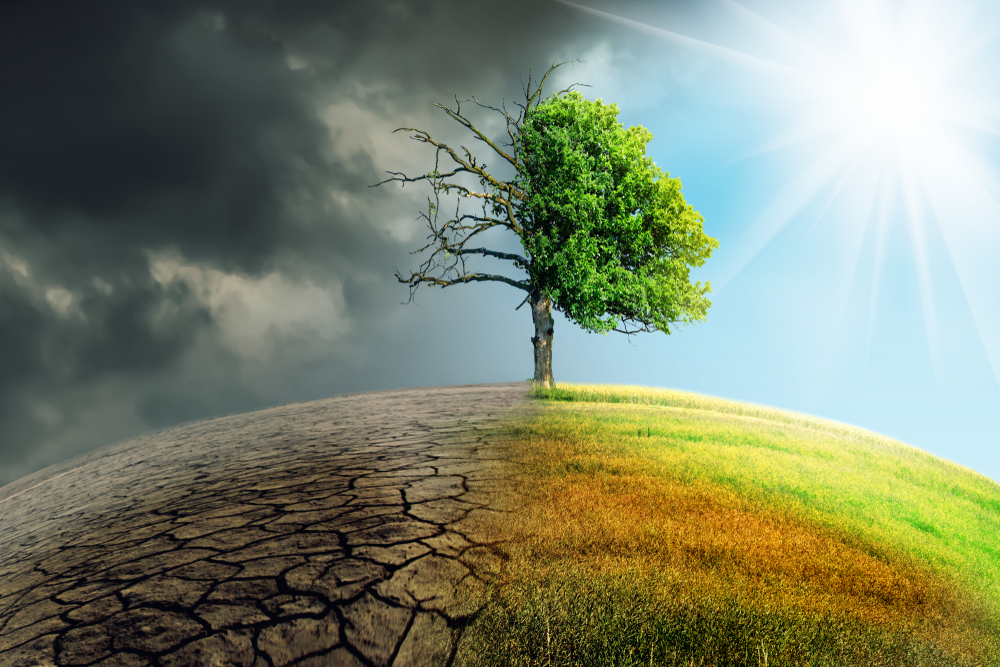 What Truths Can We Trust?
In this period of distrusting data while simultaneously facing challenges whose solutions depend on reliable data, we have a responsibility to critically consider all of the data and its sources. The challenges we face include Covid, the economy, political divisions, social justice, and climate change. While distrust of information sources is problematic for each of these challenges, debate over the facts surrounding climate change and climate science have been simmering for decades. As the new administration in Washington turns its attention toward climate issues once again, one can be certain that these debates will re-emerge along with fake news intended to confuse the public and the policy makers. It is important that we face the climate challenge with reliable information, as the timeline is short, and the decisions we make affect the future of our communities, our economy, and our environment.
The Reality of Climate Change
Many articles have claimed that "97% of scientists agree" that climate-warming trends over the past century are due to human activities. According to a 2016 article written by a Mr. Earl Ritchie in Houston, Texas, the often cited 97% consensus among scientists is debatable. Mr. Ritchie is a retired energy executive. I liked this article because it seemed unbiased to me. In his article, Ritchie is fact-checking, rather than arguing for one side over another. Several studies are cited, including the source of the 97% statistic. He cites equally numerous results, but concludes that the majority, somewhere above 80%, of scientists agree in anthropogenic climate change. Though this audience probably doesn't need convincing that climate change is real or human-induced, I wanted to re-establish scientific consensus as a fact for anyone who might read this blog.
Once one accepts the scientific consensus that the current warming trend in our climate is the direct result of human activity, the climate disruptions we observe and experience today can be put into that context. Now we find ourselves in a situation where we must face the science of climate change or face the consequences.
Decarbonizing Our Future
Science tells us we need to decarbonize our future. In the US, our target is to halve 2017 emissions by 2030 and achieve carbon neutrality by 2050. This means continuing to develop and deploy clean energy technologies, accelerating the energy efficiency of buildings, addressing agricultural emissions and deforestation.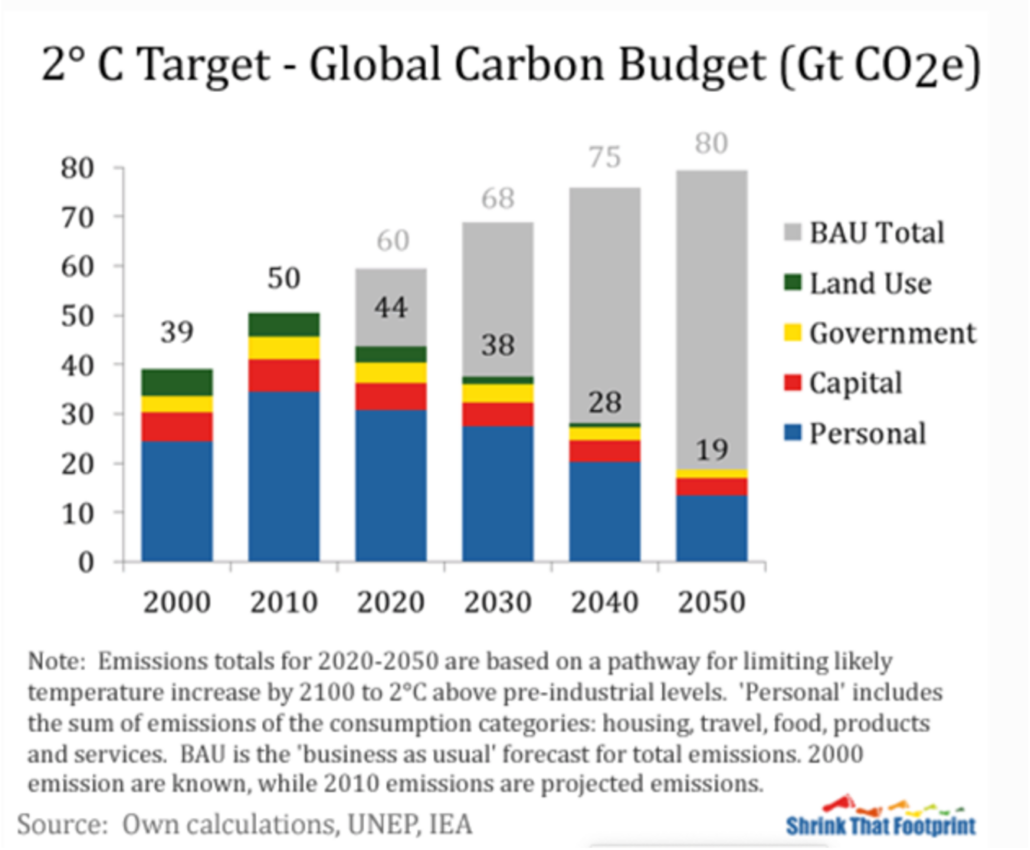 A good summary of what needs to be done and why is presented in an article on "How to Decarbonize America and the World". It's a critique of the Green New Deal – but don't let that put you off. This is a long, but good, article so make yourself comfortable before you click here. Each strategy requires an assessment of the facts and it will take more than one or two articles to be able to draw conclusions, but the overall goal of decarbonization seems well established in the scientific community. The Carbon Budget illustrated here results in a 2° C rise in global temperature. More aggressive reductions would be required to limit global warming to the Paris Climate target of 1.5° C.
In our 2020 Annual Blog, we addressed the building sector citing several actions architects and building owners should take to improve building performance. This is one of the priority actions to decarbonize our future. We continue to recommend:
Performing energy models for all projects.
Joining the AIA 2030 Commitment and reporting.
Supporting responsible businesses.
ESG Assessments
We also encourage businesses of all types and sizes to participate in environmentally responsible practices by beginning or reviewing their Environment, Social, Governance (ESG) assessments. A Green Biz article states that "Businesses are coming to realize that integrating ESG concerns into core business and financial decisions will generate new streams of data that can be used to enhance growth and sustainability." A few of our recommended steps for businesses undertaking an ESG assessment are:
Define your vision.
Identify the key performance indicators (KPI) for your industry.
Prioritize, measure, and assess. No need to do everything at once.
Develop a reporting framework.
Set goals and align teams.
Tap internal resources.
Get started!
If your business is ready to take the next step to be more sustainable in 2021, Doo Consulting is here to help.
http://dooconsulting.net/wp-content/uploads/2021/02/Climate-Change-1.jpg
667
1000
Meganc@dooconsulting.net
http://dooconsulting.net/wp-content/uploads/2017/02/doo_consulting_logo-300x149.png
Meganc@dooconsulting.net
2021-02-05 12:45:25
2022-03-12 14:54:09
Trusting Science to Address Climate Change