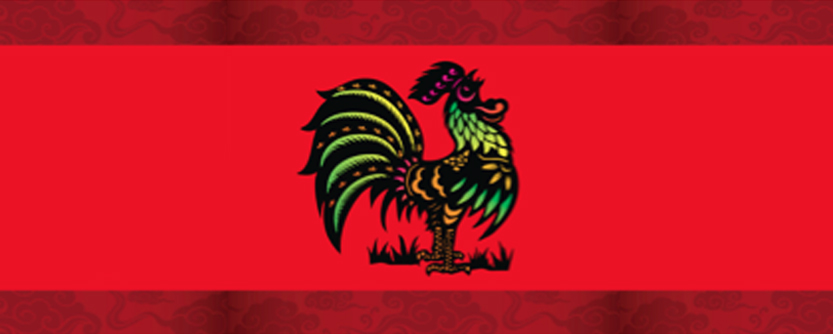 Welcome to the year of the Red Fire Rooster. Last year the Fire Monkey did indeed have its way. As predicted, things changed quickly and in unpredictable ways.
Just as the rooster announces the dawn of each day, the Year of the Rooster is a sign of dawn and awakening. All of the Chinese animals can reap rewards by tapping into Rooster traits. Self control, commitment, hard work, family values and top notch appearances are just some of the characteristics that will be rewarded this year. If you lack discipline, you could be left behind. So, work hard and enjoy a happy and successful Year of the Red Fire Rooster! Your individual prospects for the year can be found here.
Doo's News:
MGM National Harbor Casino certified LEED Gold! The debut of the MGM National Harbor hotel featured Sarah Jessica Parker, a sculptural gateway by Bob Dylan, performances by Cirque du Soleil and a LEED Gold certification plaque! Doo Consulting is pleased to have worked with the stellar team of Whiting Turner, MGM, and Smith Group JJR on the project.
The City of Bowie published their first Sustainability Plan this past October. Surveys, analysis and community actions undertaken as part of the planning process, assisted Bowie in achieving the Sustainable Maryland Program's "Sustainability Champion Award" for certified Read more
http://dooconsulting.net/wp-content/uploads/2018/01/Year-of-the-Red-Fire-Rooster.jpg
334
833
Doo Consulting
http://dooconsulting.net/wp-content/uploads/2017/02/Doo-Consulting-Logo-Green-Business-Consulting.png
Doo Consulting
2017-01-28 17:14:40
2018-02-02 17:37:31
Year of the Red Fire Rooster