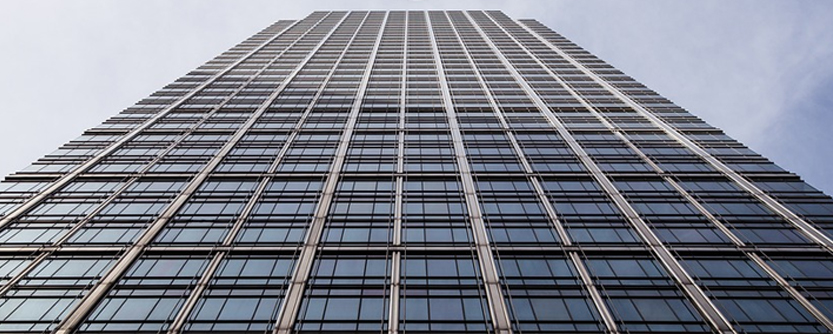 By: Lorraine Doo
Not too long ago, folks were asking what buildings had to do with health. Following that question, and over the past five years, more architects, building owners, developers and manufacturers have come to understand that some of the materials or the process of manufacturing the materials that make up the building, its pipes, paints, flooring, adhesives, and furnishings are comprised of chemicals and compounds that are harmful to humans, the environment or both. Turned out that the stuff IN the building could make people sick. There WAS a connection. A small group of people continued to demand data, and to demand transparency from manufacturers. As data became available from the pioneer manufacturers willing to share the connection became clearer.   The demand for materials that do not contain such common but harmful chemicals such as formaldehyde, asbestos, hydro chlorofluorocarbons (HCFCs), lead, mercury, bisphenol, halogenated flame retardants (HFRs), Phthalates, Polyvinyl chloride, and arsenic (in wood) is increasing and the tipping point for change is close.
So what does social responsibility have to do with buildings?
The answer is the same. Everything is connected.
Organizations that have increased their sustainability IQ's have gained a positive return on their investments from more energy and water efficient systems. Building occupants, whether employers, employees, residents or patients have benefited from sustainable building strategies such as more effective air ventilation controls, and low VOC materials. As sustainable practices were occurring, whether based on good business sense or a concern for employees or for the environment, some organizations were also embedding social responsibility into their organizational operations – doing good things for the local community, for charitable causes, or social issues. Those companies with the greatest success where embedding that social responsibility directly into their mission statements and charters as permanent, on going programs for a charity or environmental cause.
So what does that have to do with a building?
Companies function and operate in buildings, which are embedded in communities, from which the employees are hired, and where myriad issues exist or are of a shared concern. Buildings manufacture, produce, consume and extrude things. They use energy, are responsible for carbon output, greenhouse gas, waste, and possibly toxic substances. Socially responsible companies, within those buildings, actively contribute to, and participate in the communities in which they operate. One feature that distinguishes socially responsible corporations, similar to reporting material content, is transparency in reporting sustainability performance and impact on the environment from the work their company performs – both successes and challenges. Authenticity and honesty are critical; and improvements can be reported next year, proving that the company is being managed well and has a good core of committed employees.
What are some good examples of socially responsible companies? There are thousands across the globe – but here are just a few you may know. If you know one we haven't listed, leave a comment about that company and tell us what you admire about them. We'll begin a list here and watch the diversity of activities.
Patagonia – Supports sustainable agriculture and other food related programs. Allows purchasers to track their jacket on line to the sheep who "donated" the wool; participates in the 1% for the planet…. And much much more!
Southwest Airlines – Up-cycles used leather seat coverings from the Evolve retrofit into new products to support local communities in several African nations. This pilot will create products that provide access to employment, skills, training and livelihood.  
Tom's Shoes – began with the "one for one" campaign. Now a multi-varied program of global programs of services from water to eye glasses to assisted savings. For example, more than 780 million people don't have access to safe water. TOMS Roasting Co. purchases support water systems in seven countries – in the same regions where they source their coffee beans.
SurveyMonkey – Instead of offering cash and prizes to survey takers, Survey Monkey donates 50 cents per survey completion to the taker's charity of choice. In 2013, the company donated more than $1 million to organizations such as the Humane Society, Boys & Girls Club of America, and Teach for America.
H&M – Takes any used clothing and repurposes it to make new clothes in their factories.
How does your building stack up?  Want help? Contact us today.

http://dooconsulting.net/wp-content/uploads/2018/01/What-do-Buildings-have-to-do-with-Corporate-Social-Responsibility.jpg
334
833
Doo Consulting
http://dooconsulting.net/wp-content/uploads/2017/02/doo_consulting_logo-300x149.png
Doo Consulting
2015-04-15 16:06:16
2022-03-12 15:59:35
What do Buildings have to do with Corporate Social Responsibility?