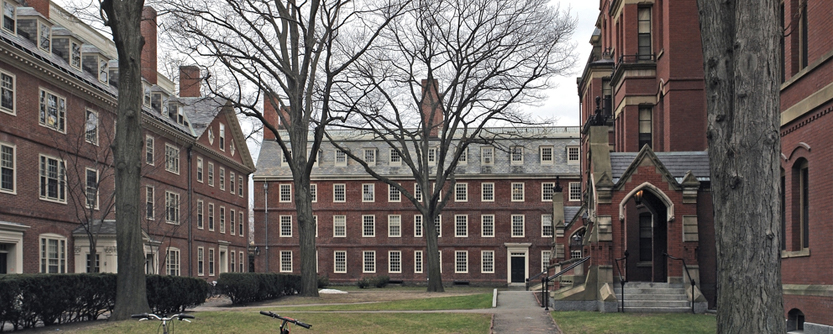 Where do you feel your best at work? Do you ever feel the need go for a walk outside to clear your head? If you answered those questions with, "I feel best in a room with fresh air" or "Yes, I enjoy getting out, the air helps me to think," you are in lock step with researchers at Harvard University School of Public Health who recently issued a report confirming their findings that indoor air quality (IAQ) improves the performance of individuals in buildings.
In 2015, Harvard University's T.H. Chan School of Public Health and the Syracuse University Center of Excellence issued a report on a double blind study providing results that indicate improved human performance measures among individuals placed in environments with better indoor air quality.
What is interesting about this study is the amount of control in the experiment's protocols. The study included the creation of identical office environments with the ability to control air quality. Participants performed their normal work activities in these spaces. Air quality mimicked that in normal office conditions on both the lower and higher end of the spectrum. At the end of each day participants were subjected to a series of cognitive and performance tests. Neither the subjects nor the test administrators knew what air quality conditions had been provided for the day.
The results were dramatic. Cognitive performance of those who were exposed to better air quality was 60% greater than that of participants in the alternative environment!  When subjects were exposed to additional conditions simulating a higher ventilation rate, the cognitive scores were 101% higher.
Statistics such as 60% improvement and 101% improvement, when replicated over time, would give one cause to rethink the cost benefit of increased ventilation.  This enhancement is often rejected as a possible LEED credit to pursue because of its negative impact on energy performance.  While technology is providing solutions to the ventilation/energy balance initial costs and perceptions remain a factor in decision-making.  Given this study data, the formula for the cost benefit analysis when considering the potential impact on wellbeing, occupant performance and productivity, may bear a recalculation.
What of the building developer to whom direct benefits of occupant performance do not accrue? It would be unwise to advertise performance benefits of locating in such a building. A tenant whose productivity did not improve could justify a legal claim if a building developer advertised such benefits. Experiments and published results such as the Harvard/Syracuse study provide the evidence needed to make a case that is more than anecdotal. While a developer may not advertise that her building yields a more productive staff for its tenants, a tenant may seek a building with documented air quality with an understanding that such an environment could improve staff retention, worker satisfaction and performance. This could in turn improve occupancy rates, reduce vacancy durations, provide opportunities for higher rent or other benefits to building owners.
The implications of this report are significant. Its effect on the market is likely to be small for now. It is the first of many such studies that need to be done and whose results need to be broadcast. We encourage you to share this study and comment on this blog.
Lorraine Doo, LEED AP, is a partner at Doo Consulting and holds a Master of Public Health from Johns Hopkins School of Public Health. The firm has used its projects in a study on the relationship between green buildings and wellbeing. Contact us if interested in exploring the relationship between buildings and health.
http://dooconsulting.net/wp-content/uploads/2018/01/Harvard-Syracuse-Demonstrate-IAQ-Improves-Occupant-Performance.jpg
334
833
Doo Consulting
http://dooconsulting.net/wp-content/uploads/2017/02/doo_consulting_logo-300x149.png
Doo Consulting
2016-04-25 20:40:09
2022-03-12 15:58:38
Harvard-Syracuse Demonstrate IAQ Improves Occupant Performance