July 18, 2019, Washington, D.C.: Doo Consulting proudly accepted the U.S. Green Building Council – National Capital Region's (USGBCNCR) 2019 Innovative Project of the Year Award for New Construction – Commercial on behalf of the project team for the Town Hall Education Arts and Recreation Campus West (THEARC West). The award was presented at the USGBCNRC's annual Midsummer Night's Green event at the Arena Stage at the Mead Center for American Theater in Southwest
Applicants were judged based on the project's innovation beyond certification; degree of difficulty; integrative process; design flexibility and life cycle impact reduction; community engagement; health and wellness integration; as well as the overall quality of the application. The USGBC National Capital Region includes the District of Columbia; Montgomery and Prince George's counties in Maryland; and northern Virginia, including Frederick, Loudon, Shenandoah, Prince William, Stafford, Fairfax and Arlington counties.
THEARC West Project Team
Our project team included:
Owner: Building Bridges Across the River (BBAR)
Developer: WC Smith
Architect: Sanchez Palmer Architects
LEED & Sustainability Consultant: Doo Consulting, LLC
MEP Engineers: Potomac Energy Group & Pandagy, LLC
Civil/Landscape Engineer: VIKA
Contractor: WCS Construction, LLC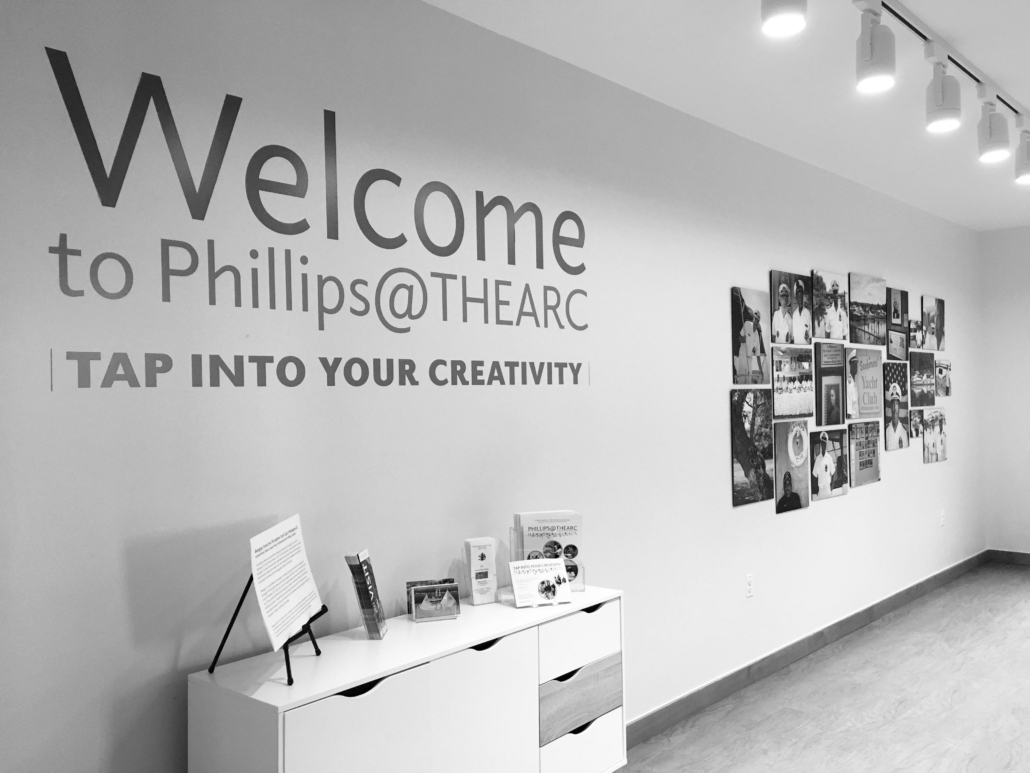 About THEARC
"It is easier to build strong children than to repair broken men."
― Frederick Douglass
The Town Hall Education, Arts & Recreation Campus (THEARC) was constructed to serve the underserved. Through a collaboration of partner organizations, the most recent campus expansion, the LEED Certified Gold®THEARC West, provides access to high quality educational, health, cultural, recreation and social service programs to the Anacostia River community in Washington, DC. The nonprofit Building Bridges Across the River (BBAR) is the brainchild of Chris Smith, the CEO of DC-based developer WC Smith. Chris runs THEARC and many of its programs with the mission to improve the quality of life for children and adults who reside east of the Anacostia River by providing leadership, management and financial oversight of THEARC, 11th Street Bridge Park, THEARC Farm, THEARC Theater & Skyland Workforce Center.
Through these projects, BBAR uses a multi-sector approach to address significant social, health, environmental and economic disparities that exist in DC. It is the largest social service, multi-sector, nonprofit collaboration in America.BBAR's approach to community building through collaboration in an area vulnerable to gentrification and displacement is a truly innovative path to urban revitalization. Building resilient, equitable and prosperous communities is the key to achieving a truly sustainable world both socially and environmentally.
THEARC is a home away from home for the many underserved children and adults of East of the River. With the help of the non-profit resident partners, the community is able to participate in dance classes, music, fine arts, academics, continuing education, mentoring, tutoring, recreation, medical care and other services at a substantially reduced cost or no cost at all. THEARC facilitates measurable positive social impact for one of the most historically-underserved areas of Washington, DC.
THEARC West's design and construction team focused on creating an environment where occupants, especially children, can thrive. THEARC is, perhaps, the most valuable neighborhood asset in Southeast Washington, DC; enriching this dense, underserved community with a multitude of opportunities. The campus is located centrally within the residential area of focus allowing ease of access for youth and community members without vehicles. The site provides neighborhood residents and occupants with opportunities to directly connect with nature in a manner they may rarely encounter otherwise. The THEARC Farm is both a teaching tool and a resource that provides fresh produce to the community at a low cost through theCommunity Supported Agriculture program, Community Raised Inspired & Sourced Produce (CRISP), while engaging neighbors in hands-on cultivation activities and supporting a weekly onsite farmer's market.
Notable Sustainable Design Features
Some of the most notable sustainable design features of the project include:
A rooftop photovoltaic solar array estimated to generate 63,416 kWh of electricity annually.
5424 ft2 of permeable parking pavers and 15,796 ft2vegetated roof (89% of total roof) help manage stormwater and mitigate the heat island effect that causes increased temperatures resulting from concentrated development in urban areas.
Responsibly-sourced and healthy construction materials as well as the diversion of 92% of waste from the landfill through salvage and recycling efforts.
A focus on natural light and design that fosters increased physical activity.
The 418,233ft2site boasts 93.51% open space with 94% of that being vegetated and 305,350 ft2 of which is protected from development. A reduction energy cost savings by 29.64% and potable water use by 30.92% with the purchase of renewable energy credits to support the expansion of clean green energy for the building's remaining energy use.
Safe bike parking, staff showers, and a partnership with DC Department of Transportation'sCapital Bikeshare that furnishes short term bike rental stations on campus encourage bicycle use.
http://dooconsulting.net/wp-content/uploads/2019/07/THEARC-Bike-Racks.jpg
610
1050
Doo Consulting
http://dooconsulting.net/wp-content/uploads/2017/02/doo_consulting_logo-300x149.png
Doo Consulting
2019-07-25 10:00:36
2019-07-25 15:34:34
Doo Consulting Recognized at the 2019 USGBCNCR Awards