Chinese New Year: Year of the White Metal Rat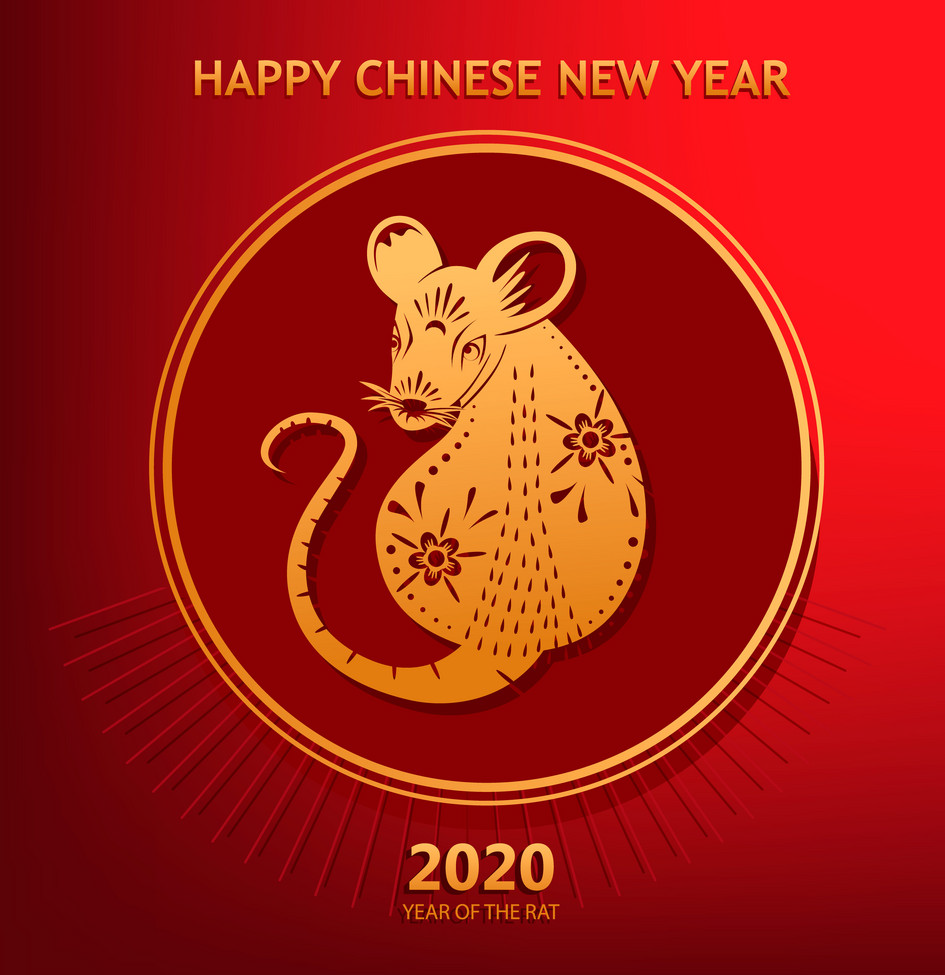 The Year of the White Metal Rat began on January 25, 2020. The rat is the first of the twelve Chinese zodiac signs. Rats are known to be quite clever so, as the story goes, the Jade Emperor had called all beasts to court to select twelve to be his guards. The earlier one went through the Heavenly Gate, the better rank one would have. The rat had hitched a ride on the back of the ox to get across a river. When they arrived at the Heavenly Gate, the rat jumped off of the ox and was the first to enter. So, the cycle began with rat first and the ox second and each of the other animals as they arrived. These twelve animals are the guards of the Heavenly Gate and appear in Chinese art as symbols of good luck. As the rat signals the start of a new astral cycle, it is considered a time of new beginnings and renewal. Now is a time one can turn one's back on the past without regret.
Ingenious in finding solutions to difficult problems, the Metal Rat has a hard time accepting and learning from its failures. In Chinese culture, the metal element symbolizes autumn and a time of harvest. For those who have invested wisely in their projects, their business or themselves, 2020 should yield a positive return. Conversely, poor preparation will be revealed.
Globally, we shall see whether the characteristics of the ingenious rat will lead us to solutions to the many challenges before us politically, socially and environmentally or if inadequate preparation will deny us the opportunity of the moment.
Predictions for your personal fortunes in the year of the White Metal Rat may be found here.

Doo's News:
2019 was a good year at Doo Consulting. Our markets are expanding westward with new projects in California and Nevada. With knowledge and experience with California Title 24 and Cal Green we are able to work wherever our clients and opportunity take us. Locally, we are working on a number of K-12 schools, university projects and multi-family residential buildings in DC and Maryland.
Doo Consulting proudly accepted the U.S. Green Building Council – National Capital Region's (USGBCNCR) 2019 Innovative Project of the Year Award for New Construction/Commercial on behalf of the THEARC West project team. The award was presented to the Town Hall Education Arts and Recreation Campus West (THEARC West) at the USGBCNRC's annual Midsummer Night's Green event at the Mead Center for American Theater in Southwest DC. 
The THEARC West was constructed to serve the underserved. Through the nonprofit Building Bridges Across the River (BBAR) and a collaboration of partner organizations, this LEED Gold Certified®project, provides access to high quality education, health, cultural, recreation and social service programs to the Anacostia River community in Washington, DC. 
Mudhar AlDurra has been promoted to Senior Project Manager and leads our efforts in the West. Mudhar holds a Bachelor of Civil Engineering from the Applied Science University in Amman, Jordan, and a Master of Sustainability Design and Management from National University in San Diego, California. Mudhar joined Doo Consulting in 2015 and has consistently contributed to streamlining our project process and working with our clients to improve overall project performance. His project experience includes The Belgard Apartments at 33 N Street in Washington, DC, McHenry Row Apartments in Baltimore, MD, and assistance on the EBOM certification of the stadium and warehouse at Oriole Park at Camden Yard.
Doo Consulting continues to contribute to Sustainable Maryland assisting municipalities throughout the State address sustainability policy to meet desired goals. We are happy to present information at municipal and community sustainability workshops and assist in the Sustainable Maryland certification process. This work aids in the development of strategic plans addressing climate, resiliency, and conservation in Maryland's cities and towns, engaging communities in action.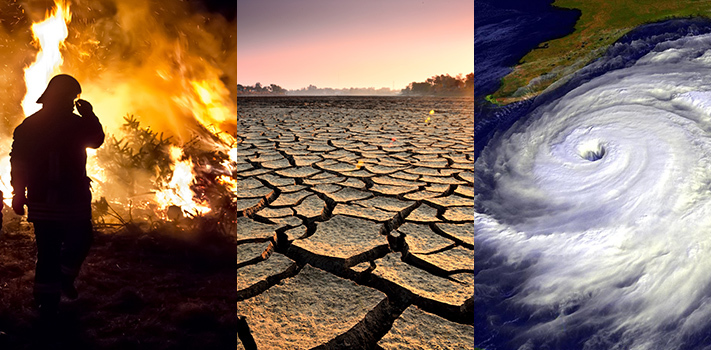 Trends: Focusing on Climate Change
We believe that the overriding trend for 2020 will be Focusing on Climate Change. As we move into a new decade, attention will be turning to what we've accomplished in the last one and what we need to accomplish by 2030, a significant date according to the Intergovernmental Panel on Climate Change (IPCC) as well as many other organizations including those that inform our industry.
While we laud achievements toward greater environmental and social responsibility, both small and large, we also observe losses in environmental policy locally and nationally.
In Maryland, we are trying to protect verified green building standards for State funded construction. Given that the Maryland has long been a leader in sustainable design and construction, that we should have to do this at this particular moment in time is confounding. The Federal government has been rescinding environmental protections for clean water and air that open the door for greater emissions as well as increasing the risk to public health.
The Intergovernmental Panel on Climate Change (IPCC) says we have ten years to act to limit global warming to 1.5 degrees C. Let's be clear about the timeline and warming targets. If we miss these targets, we do not fall off a cliff. However, the consequences become more severe. This is an economic as well as an environmental and social justice issue. People/Planet/Profit, the three legs of the sustainability stool are all impacted.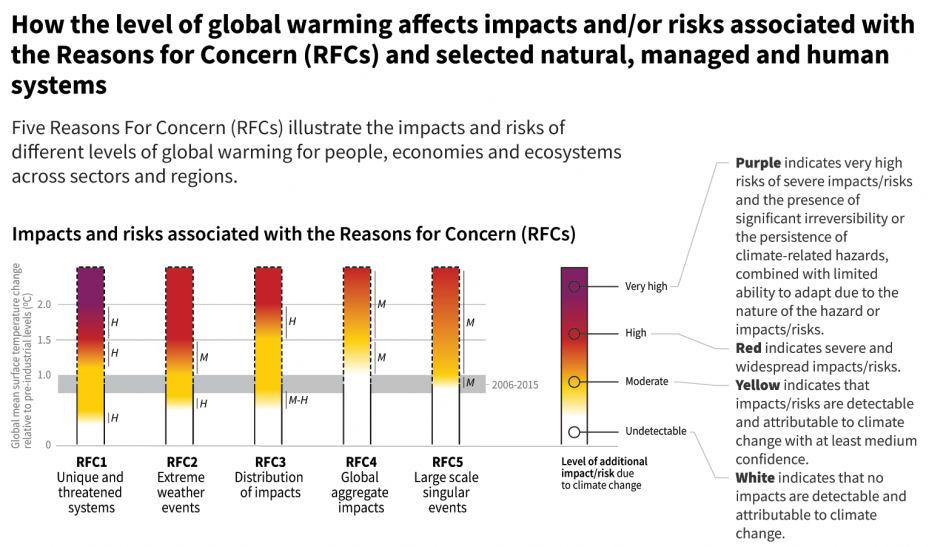 As overall global warming increases, the risk of severe impacts also increases. Flooding AND heat related stresses will be occurring simultaneously around the world. Financial and insurance institutions understand this. Financial incentives have always been key to getting things done. According to the GreenBiz 2020 State of Green Business Report, 86% of U.S. companies now publish a sustainability report. U.S. and global companies recognize the current and future risks the climate crisis poses to their business assets, especially natural capital, and are engaging with suppliers to address the contributing behaviors and mechanisms throughout the supply chain.


…the need to curb global warming has spurred the creation of insurance policies that provide incentives to policyholders to contribute to these efforts. These include discounts on auto insurance policies for driving fewer miles and policies for green building construction.
– from a November 2019 Insurance Information Institute article.
At Doo Consulting, we and many companies like ours, choose to focus on reducing the carbon contributions from the built environment which is estimated to contribute nearly 40% of global carbon emissions.
Architecture 2030 establishes a path to reduce GHG emissions from buildings. By 2030, the goal is for buildings to be designed and built to be net zero carbon. Starting in 2020, buildings are to be 80% more energy efficient as compared to a 2003 CBECS baseline. According to a recent AIA 2030 Commitment Report, the average weighted EUI reduction for 2018 is 46%. Every five years, the target energy savings increases by 10%; 90% in 2025 and 100% (net zero) in 2030.
Looking at the "upper extreme" the following graph shows that most buildings are able to meet the 2030 targets for 2020.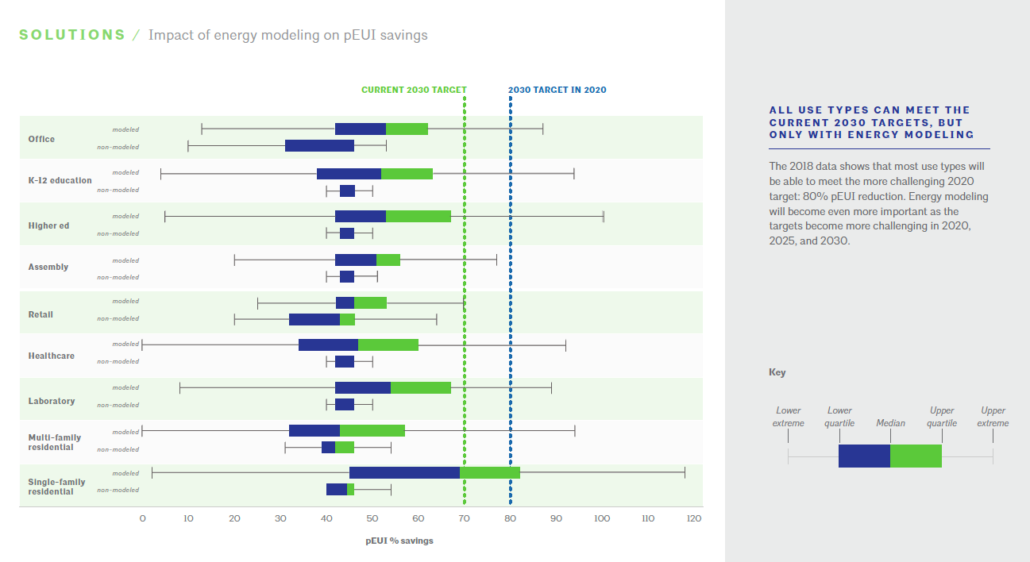 The International Code Council (ICC), the American Society of Heating Refrigeration and Air-Conditioning Engineers (ASHRAE), the American Institute of Architects (AIA) and the US Green Building Council (USGBC) are all in lockstep on this with net-zero energy codes anticipated to be adopted in 2030. Already there is a net-zero energy appendix approved for the 2021 energy code. States, such as California, Massachusetts and Vermont and municipalities such as Ithaca, Seattle and Washington DC, have adopted zero energy performance targets in advance of the 2030 date.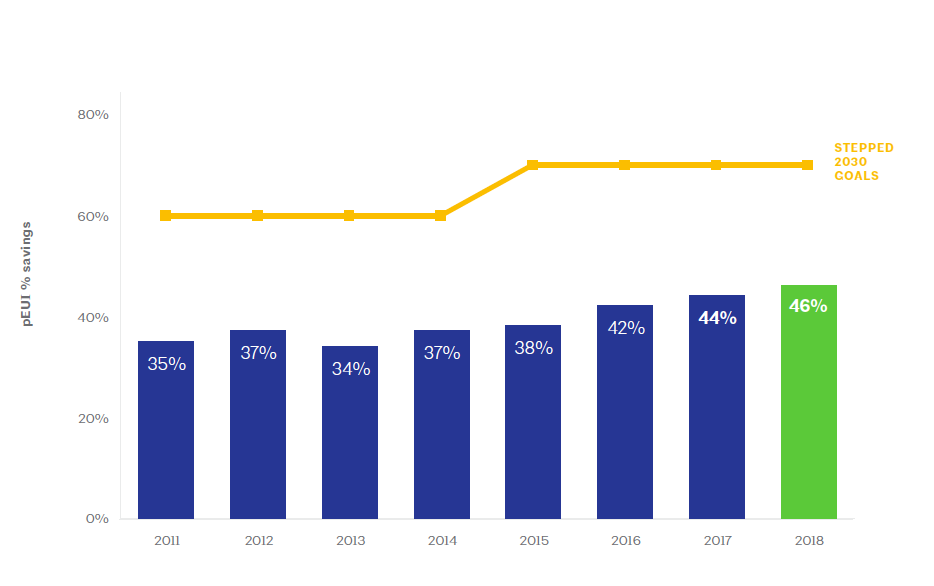 What you can do.
Energy Models
One of the things architects can do is to is to incorporate energy modeling into their design process and to encourage clients to require models whether or not they are seeking a building certification. From AIA's 2018 Report, energy models are shown to improve EUI reduction by an average of 25% when compared to non-modeled projects. The number of modeled projects has hovered around 50% since 2017 indicating a significant opportunity for improvement.
Energy models allow architects and engineers to advise clients on the anticipated energy costs and models are the only way to assess the impacts of design decisions on energy use and costs.
Join the AIA 2030 Commitment and Report
If you are a member of the 2030 Commitment but are not yet reporting, take the next step to share your project data and understand the performance and impact of your portfolio. If you are not a member of the 2030 Commitment, join the firms who have committed to meeting the 2030 Challenge, report your project performance and build the movement toward a lower carbon future and greater client cost savings.
Support Responsible Businesses
There is no silver bullet strategy to reverse the damage from the profit-above-all mindset of global markets over the last one-hundred years. We as consumers, investors, and citizens should support sensible businesses that considers consequences for all stakeholders rather than solely shareholders to minimize future climate risks and ensure a healthy fulfilling existence around the globe.
Ask your benefits manager or financial advisor how to support companies and funds with strong, integrated ESG reporting mechanisms and performance targets.
Do your brand research prior to making purchases to encourage responsibility in material sourcing, manufacturing, distribution, and end-of-life product management.
Share your concerns about the impact of business on quality of life on earth with corporate executives and legislators.
http://dooconsulting.net/wp-content/uploads/2020/02/ChineseNewYr-1.png
975
945
Meganc@dooconsulting.net
http://dooconsulting.net/wp-content/uploads/2017/02/doo_consulting_logo-300x149.png
Meganc@dooconsulting.net
2020-02-05 10:09:00
2022-03-12 14:54:40
Chinese New Year: Year of the White Metal Rat