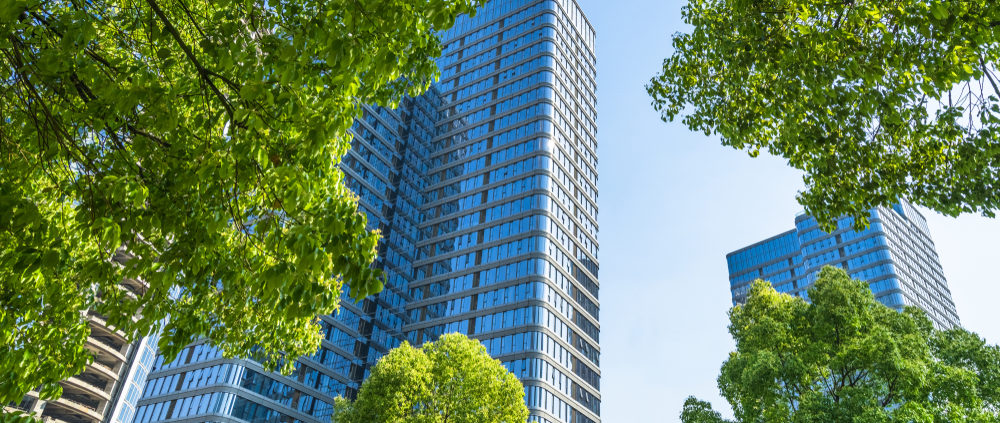 Since 1993, Leadership in Energy and Environmental Design (LEED) has served as the premier green building certification system. In the decades since its creation, other certifications have risen; some to challenge LEED's dominance, others to compliment LEED's success. What is the role of LEED as we look ahead?
The Popularity of Alternative Certifications
As environmental concerns have become more of a priority for many state and local governments, many jurisdictions continue to support green building standards in their communities. Some have chosen to adopt alternative green building standards while retaining LEED as an alternate compliance path. The International Green Construction Code (IgCC), an overlay to the Building Code designed to create buildings with a smaller environmental footprint, is currently the standard in many states including Maryland, Rhode Island, Wyoming and 11 others. Green Globes continues to gain acceptance and BREEAM, a rating system originating in Britain, is emerging in the US. For residential projects, ICC700 and Enterprise Green Communities join LEED for Homes as compliant green building approaches. The good news is that green building is alive and well and that LEED is a part of the compliance equation. In the US, LEED remains the preeminent green building standard in the market.
The Emergence of Alternative Certification Standards
With the success of LEED, organizations have sought to expand the checklist of building qualities that affect occupants and their communities. In the process, new rating systems have emerged. For example, RELiis a building standard focused on designing resilient buildings that can avoid or more easily recover from environmental calamities inherent in a changing climate. Events over the past 20 years in the United States, including Hurricane Isabel, Hurricane Katrina, prolonged droughts, wildfires ravaging California and flooding in Ellicott City locally, have all shown the increased importance of resiliency planning.
WELL and Fitwel are standards for buildings that focus on occupant health and well-being. The criteria are different but complementary to the LEED requirements for site, water, energy, materials and indoor environmental quality. The requirements of these rating systems build on the healthy building aspects of LEED to further enhance occupant health and wellbeing. Encouraging people to use the stairs instead of the elevators, providing access to healthy foods, eliminating material contaminants, providing quality views and energy-efficient lighting are among the various topics addressed under these standards. While there are some new elements introduced, much of what is included are deeper dives into the credits existing within the various LEED rating systems. 
How Many Systems Is Too Many Systems?
There are currently nearly a dozen alternative certification systems for buildings, more if you count the ratings for individual building types within each system. This does not include certifications available for products, sites, infrastructure and other non-building pieces and parts of our built environment. With so many codes, certifications and standards available, it is understandable that there is confusion over which is best for a given project. Many owners are re-evaluating the best way to build responsibly. At Doo Consulting, we believe there are still advantages to LEED certification which we will discuss in our upcoming LEED blogs.
Is LEED Still Relevant?
This is the first in a four-part series on the state of the LEED rating system as viewed by Doo Consulting. In our next blog in this series, we'll be delving into the relationship between LEED, the International Green Construction Code (IgCC), and the International Energy Conservation Code (IECC).
http://dooconsulting.net/wp-content/uploads/2019/01/shutterstock_773185735.jpg
667
1000
Meganc@dooconsulting.net
http://dooconsulting.net/wp-content/uploads/2017/02/doo_consulting_logo-300x149.png
Meganc@dooconsulting.net
2019-01-09 08:00:32
2019-01-08 13:23:05
The State of LEED: The Rise of Alternative Certifications and Codes